4′ Wide Cargo Trailers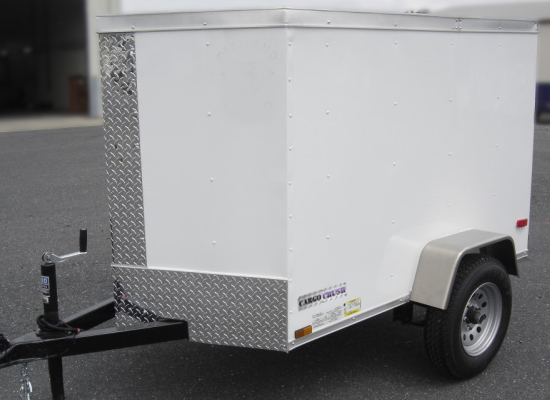 Are you looking for a 4' wide cargo trailer? If so, Cargo Crush has the selection you need.
Get Affordable 4' Wide Cargo Trailers right here in Alabama. Call Us:
AL: (334) 721-3385
Available in 6 and 8ft lengths, our Enclosed Cargo Trailers are built to last and are very affordable.
4′ Wide Cargo Trailers For Sale
Not everything you haul will require something big to transport it. Finding the right 4' wide cargo trailer for sale in Alabama could save you money and time. Everyone selling cargo trailers has the ability to set the price to make a profit. If they only sell a few trailers here and there, they probably charge more for them. Not at Cargo Crush! We sell on volume and because of that; our prices typically crush the competition.
Dollar for dollar, you won't find a better quality hauling rig. Our 4' wide cargo trailers are constructed of high-quality materials. This includes the wood, metal, fasteners, siding, and running gear too. Most people who are buying a hauler will be using it frequently, so it's got last for a long time. Cargo Crush takes this very seriously and it's why we only sell that brand.
Local Cargo Trailer Dealer
Most of the major manufacturers of 4' wide cargo trailers are located out of state. So if you buy there, chances are your service and support will be there too. By shopping at a local cargo trailer dealer in Alabama, you'll gain peace of mind knowing that we're a phone call or a short drive away. Speaking of local, even if you're not that close to where we are, we will still deliver to you!
As with anything else, anytime you can buy a 4' wide cargo trailer from someone who is local to the area and established in the community, it generally works out for the best.
We sell 4' wide cargo trailers in Alabama.