6′ Wide Cargo Trailers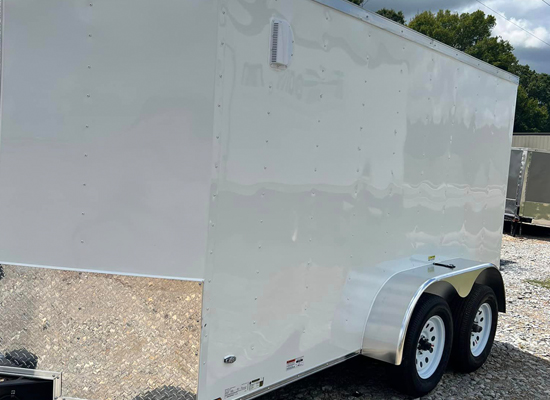 When you're searching for 6′ wide cargo trailers, be sure to do your homework first. Check construction, warranty, and price, then call us.
Our 6′ wide enclosed trailer prices can't be beaten! Call Us:
AL: (334) 721-3385
When it comes to Enclosed Cargo trailers in Alabama, we have access to the best selection at the lowest prices. Even better, we can deliver right to your door, no matter where you live.
6ft Wide Enclosed Cargo Trailers
Sometimes it's the things you don't really pay that much attention to that end up being important. You should know that our 6′ wide Enclosed Cargo trailer wall and floor studs are made using 16″ on center and not 24″. Why? Strength and durability. Chances are that over the course of ownership, our enclosed trailers are going to take a beating. So we go the extra mile to build them with solid plywood, thicker metals and heavy-duty axles.
The end result is a tow-behind hauler that will last for years and years of trouble-free use.
We sell 6′ wide cargo trailers in Alabama.