8.5′ Wide Cargo Trailers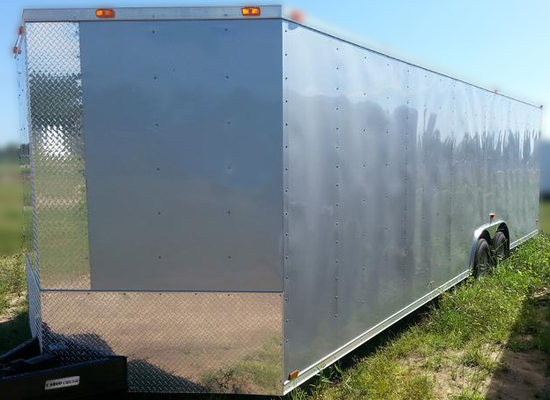 Have you been looking at 8.5′ wide cargo trailers? If you have, then you've seen prices all over the board for them. Get the lowest here!
For big 8.5′ wide cargo trailers built tough, Call Us:
AL: (334) 721-3385
Whether you're hauling cars and need an auto carrier or have a good-sized concession stand, we have the right tandem axle trailer for the job.
8.5 Wide Enclosed Cargo Trailers
One of the widest of all the tow behinds, our 8.5′ wide cargo trailers have the space you need and then some. Taking up a whole lane, you're sure to have all the room to bring everything you need with you. What's more, the quality that went into building your Enclosed Cargo trailer will keep your goods dry and secure. With access doors in the front, side and rear, you will be able to reach everything without having to wiggle your way in.
We sell all types of 8.5′ wide cargo trailers in Alabama.